WHY TRACKLANDER IS YOUR SAFEST CHOICE OFF-ROAD...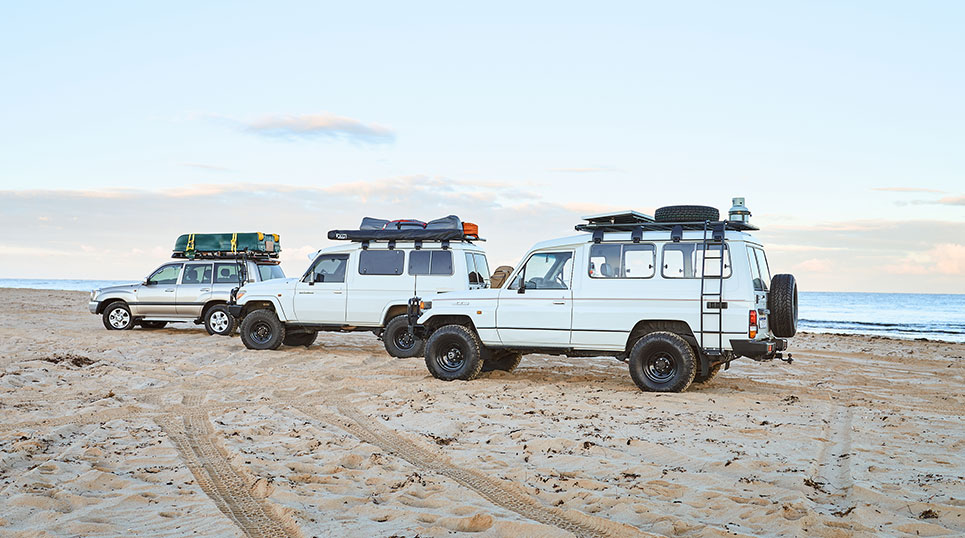 100% OFF ROAD LOAD RATING
All Tracklander Roof Racks are 100% OFF ROAD load rated! With up to 200kg load rating, Tracklander has you covered.
THIS RACK TRAVELS QUIETLY
Tracklander roof racks have been wind tunnel tested and utilise our wind deflection technology to provide a quiet travel and minimise fuel consumption.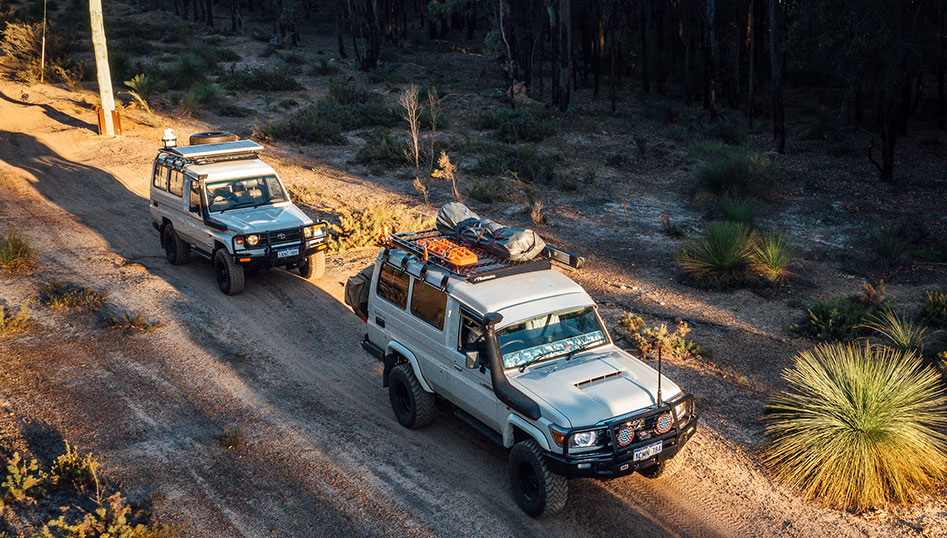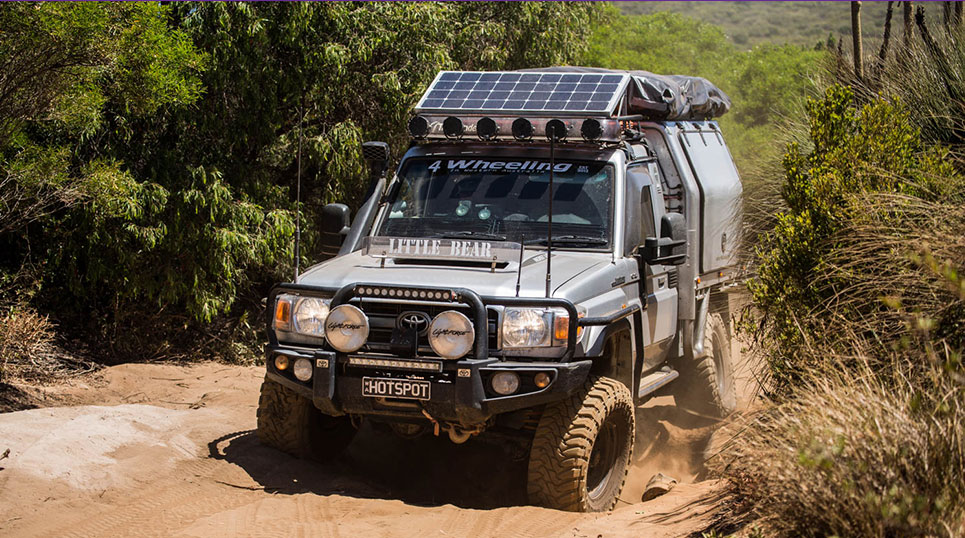 LIGHTWEIGHT AND STRONG
The Tracklander engineering team achieved the perfect balance between strength and weight. This gives Tracklander unrivalled strength and load capacity. Tracklander will outlast your vehicle
Universal Roof Rack Accessories: Enhance Your Roof Rack's Functionality
Tracklander offers a diverse range of universal roof rack accessories designed to maximise the functionality of your roof rack. Whether you're an avid cyclist, a water sports enthusiast, or in need of extra storage space, our roof rack accessories are built to meet your specific needs. Explore our collection and unlock the full potential of your roof rack for your outdoor adventures.
Gas Bottle Holder: Secure and Convenient Storage
Keep your gas bottles securely stored and easily accessible with our gas bottle holder. Designed for durability and safety, this accessory ensures your gas bottles are firmly secured to your roof rack during transportation. With the gas bottle holder, you can have peace of mind knowing that your fuel source is secure and ready for your outdoor cooking or heating needs.
Side Fixed Ladder: Easy Access to Roof-Mounted Equipment
For convenient access to roof-mounted equipment or roof tents, our side fixed ladder is the ideal solution. This sturdy ladder provides a safe and stable means of reaching the top of your vehicle. Whether you need to retrieve gear or set up your rooftop accommodation, the side fixed ladder offers ease of use and reliable support.
Flat Top Awning Mount: Create a Shaded Retreat
Transform your outdoor space into a comfortable shaded retreat with our flat top awning mount. This roof rack accessory allows you to conveniently attach awnings to your roof rack, providing instant shelter from the sun or rain. Whether you're camping, picnicking, or enjoying a day at the beach, the flat top awning mount ensures you have a relaxing and protected outdoor environment.
Tilting Solar Panel Frame: Harness the Power of the Sun
Maximise your off-grid adventures with our tilting solar panel frame. This innovative accessory allows you to mount solar panels on your roof rack and adjust their tilt angle for optimal sun exposure. By harnessing the power of the sun, you can charge your batteries and keep your devices powered throughout your outdoor journeys, even in remote locations.
Spare Wheel Holder: Carry Your Spare Tire with Ease
Ensure you're prepared for any unexpected situations by adding our spare wheel holder to your roof rack. This accessory provides a secure and convenient way to carry your spare tire, freeing up space in your vehicle and ensuring you're ready for quick tire changes whenever needed.
Boat Loader: Effortlessly Load and Transport Your Boat
For water sports enthusiasts, our boat loader is a game-changer. This innovative accessory simplifies the process of loading and unloading your boat onto your roof rack. With its sturdy construction and user-friendly design, the boat loader enables you to transport your boat with ease, making every water adventure hassle-free.
Explore Tracklander's Universal Roof Rack Accessories Today!
Ready to enhance your roof rack's functionality? Browse Tracklander's wide range of universal roof rack accessories today. From gas bottle holders and ladders to awning mounts, solar panel frames, spare wheel holders, and boat loaders, our high-quality accessories are designed to meet your specific needs and enhance your outdoor experiences. Discover the perfect Tracklander accessories to complement your roof rack and take your adventures to new heights.
WHERE TO ORDER
Tracklander and its full range of accessories are available through a network of specialist distributors and authorised stockists throughout Australia. The Tracklander network is continually being expanded. Find your nearest Tracklander distributor by entering your suburb in the search bar below.
© Copyright 2023 Tracklander 4WD Roof Racks. All Rights Reserved